Discussion Starter
·
#1
·
Genesis being no stranger to transmission problems raises concerns over the G70 and Stinger.
Spend enough time within Genesis communities and you'll notice exactly that. Improvements over the years restored my faith in the brand. Still, a healthy level of skepticism remains over our G70''s, new G80 and every new Genesis product going forward. Kia too.
I'll settle for the 6-speed manual G70 for now, our safest option.
So far the 8-speed auto doesn't seem to be causing problems but it does hold back that powerful 3.3, a lot. Instead of using their in-house developed 8-speed auto, ZF's 8-speed with raved shift quality would have given the G70 and Stinger more life. It's one of the best 8-speeds on the market today and exactly what German automakers are using.
Both G70 and Stinger owners have been reporting issues that dealers aren't resolving. Overheating was an early symptom but has clearly grown to a point if you haven't bought, might be a deal breaker. Frequent trips to the dealer aren't fun especially when you leave without a solution.
I get that Genesis is trying to save money by using the same transmission on all three of its models. The G70 was their opportunity to do something different Complete flop if you as me. The only hope for something different is when Genesis is ready to launch more models. Its cheaper for Genesis to have us suffer and shop elsewhere till they can release something better.
On the other hand, if the 8-speed is treating you well, I think its important to be vocal about that.
Often we flood boards like this to complain as i'm doing. If the G70 really is good enough to last till the next updates, then we have to give Genesis credit. Since i'm not part of that crowd, a push to ZF is needed or something more dependable than what Hyundai/Genesis can develop.
Here's to making the case for it...
https://www.caranddriver.com/features/a23367341/automatic-transmission-best-zf-eight-speed/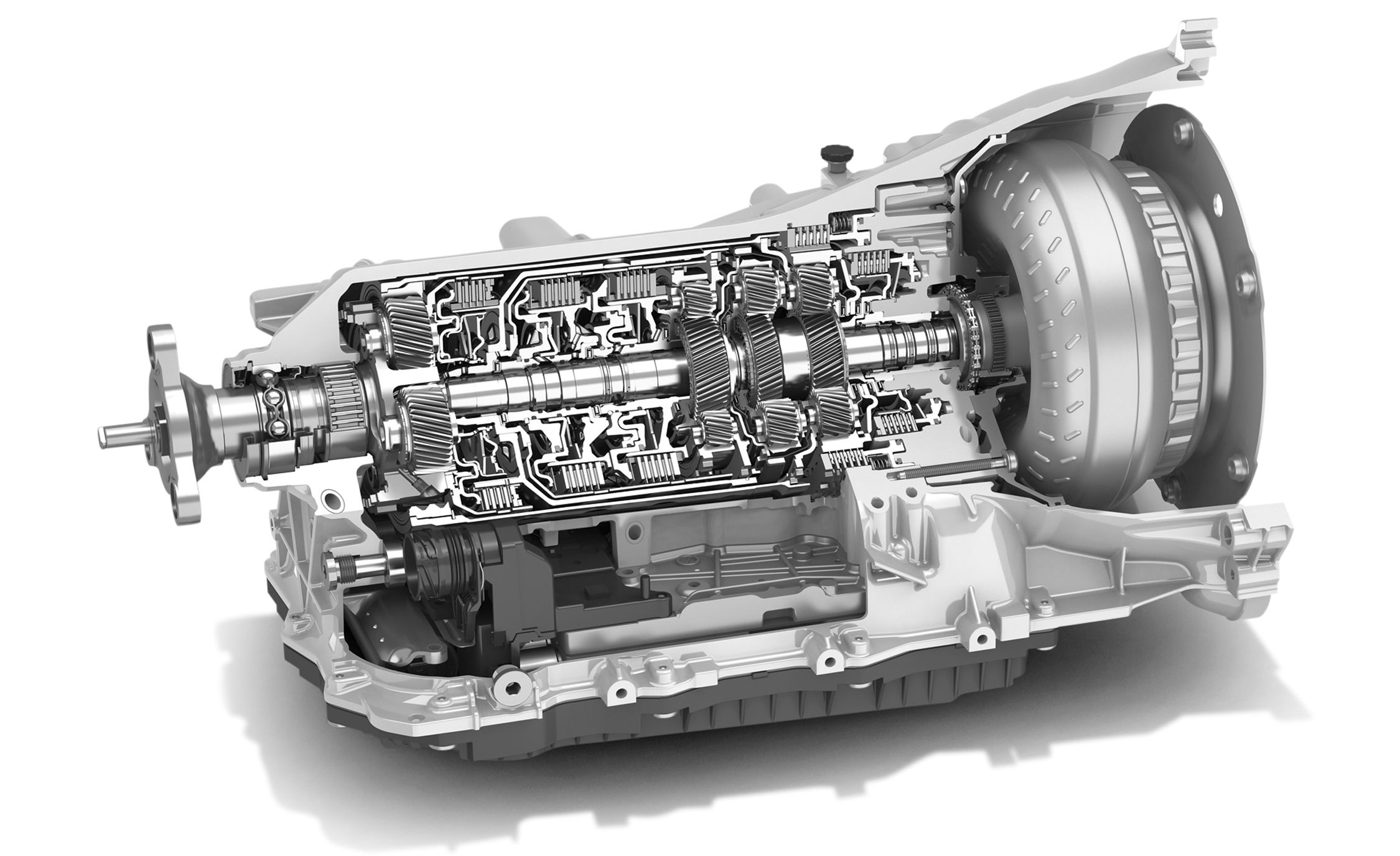 "Why ZF's Eight-Speed Is the Best Automatic Transmission

Its capabilities are so broad that it's displacing dual-clutch units, too.

Two words: shift quality. The 8HP transmission from German supplier ZF is quick enough to serve sports cars and graceful enough for large luxury sedans, and it combines those elements of speed and smoothness whether it's installed in an Aston Martin, a Rolls-Royce, or a Jeep.

Albert Dick, vice president of car powertrain technology at ZF, says the 8HP's deeply satisfying shifts are rooted in factors ranging from the quality of the solenoids to the manufacturing methods to the control software. They're also a product of a fundamental design that determines how the four planetary gearsets, three clutches, and two brakes in every 8HP gearbox are parsed into eight forward ratios. All one-gear and two-gear shifts use just two shifting elements: one opens, another closes. The 8HP also executes certain multigear shifts in this manner; witness the leaps from sixth gear to third and even eighth to second.

The 8HP transmission comes only in longitudinal form for rear- or all-wheel-drive vehicles, and we prefer it immensely to ZF's transverse alternative, a nine-speed. In 2017, some 3.5 million 8HP transmissions were built for a laundry list of manufacturers that includes Aston Martin, BMW, Fiat Chrysler, Jaguar Land Rover, and the Volkswagen Group. Beyond performance, the eight-speed's appeal is rooted in its versatile modular design. It can accommodate a maximum torque output from as low as 162 pound-feet up to 770. It is compatible with a variety of all- and four-wheel-drive systems, such as an integrated center differential or a two-speed transfer case. The ability to swap the torque converter for an electric motor, as BMW has done, allows automakers to develop hybrid variants with minimal changes to the drivetrain. And the commonalities among all 8HP gearboxes allow companies to share core elements between vehicles as different as the Dodge Demon and the Ram 1500, minimizing development costs. "We keep the same power flow through all of those applications, so we can carry over the calibrations, the software, all of those tools that keep that transmission shifting smoothly," says Eric Burnett, chief engineer for eight-speed, rear-wheel-drive transmissions at Fiat Chrysler.

Has the dual-clutch transmission met its match, then? You might think that's the case, given the recent defections by the Audi RS5 and the BMW M5, which switched from dual-clutch transmissions to ZF's 8HP torque-converter automatics. That's also the opinion of Andy Palmer, CEO of Aston Martin, who claims ZF's 8HP is lighter, cheaper, and quicker than a dual-clutch transmission. "Ten years ago, [the dual-clutch] still looked like the transmission of the future. Now it is starting to look like the transmission of the past," he tells us. But the DCT finds refuge in supercars. The added length of a torque converter can be prohibitive in a mid-engine architecture, and precise launch-control programs provide an advantage in acceleration. And engineers maintain that a good dual-clutch 'box does shift quicker. "For our kind of product, it's about a really fast shift, which the pre-engagement element of a dual-clutch gearbox helps us with. We think that's still got a decent speed advantage," says Marcus Waite, chief engineer of the McLaren Senna.

But for just about every other vehicle, though, it's hard to argue that anything can do the job better than the ZF eight-speed.'