Discussion Starter
·
#1
·
Kelley Blue Book released their comparison of the 2020 G70 with the 2020 3 Series. In their conclusion they highlight that the G70 gives the 3-Series a run for its money and a lesser price and you can't go wrong with either car.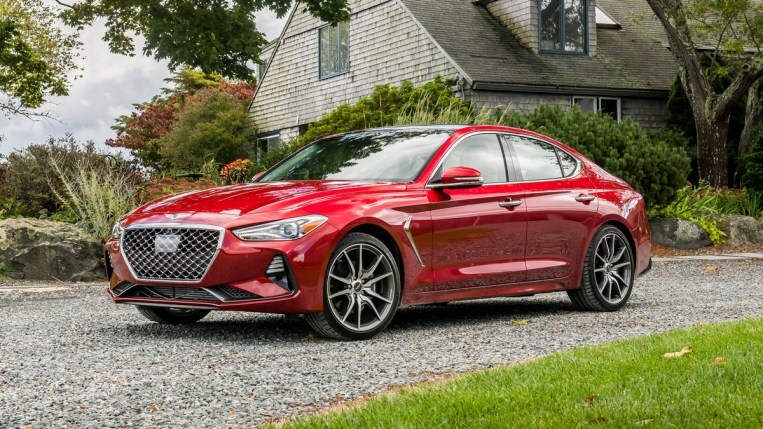 The sport sedan segment arguably was started by BMW. Let's see how the 2020 Genesis G70 fares against the 2020 BMW 3 Series in this classic shootout. 2020...
G70 vs. 3 Series: Sport sedan shootout
Genesis G70
Given that it's the newest entry in the luxury sport sedan segment and needs to compete with such stalwarts as the BMW 3 Series and the Audi A4, the 2020 Genesis G70 comes out swinging, with a turbocharged 4-cylinder engine or an optional twin-turbo V6, and even an optional manual on the Sport trim. It's also an excellent value, undercutting its competitors by thousands of dollars and coming loaded with features, including available adaptive suspension and a superb Lexicon audio system. All models are also rear-wheel drive, with optional all-wheel drive. The G70 also boasts a suite of active safety and driver-assistance features. Genesis offers a 5-year/60,000 miles basic warranty and a 10-year/100,000-mile powertrain warranty. Resale values are expected to be good.

BMW 3 Series
The 2020 BMW 3 Series is fresh off a redesign as is the German automaker's approach, new models continue to flesh out the lineup. Among them is the M340i, which boasts a 382-horsepower turbo I6. This model compares favorably to the 365-horsepower optional 3.3-liter turbo V6 in the G70. The new BMW 3 Series retains its road-holding prowess and provides the kind of feedback and visceral thrills that make driving a joy. And unlike other models in the line that are labor behind ever-bigger twin-kidney grilles, the 3 Series managed to keep its nostrils in check. The new design is more of an evolution of what we've come to expect from BMW. Overall, it remains a handsome and competent sport sedan. One area that may surprise is resale, which is a bit weaker than some rivals because of the high lease penetration on the 3 Series.

Similarities
Choice of engines; optional all-wheel drive; similar dimensions.

2020 Genesis G70 Advantages
Longer warranty; manual transmission on Sport model; lower price.

2020 BMW 3 Series Advantages
Sterling reputation as a sport sedan; high tech features; better fuel economy.

Final Recommendation
The BMW 3 Series remains an absolute blast to drive, it looks great and offers a wide range of options. It truly is the definition of the genre. However, Genesis delivers a vehicle with driving characteristics that give the 3 Series an honest run for its money. And the G70 costs less and has a longer warranty. Either go old school and pay for the privilege or take a chance on an up-and-comer in the G70. Your choice.